Tax Compliance
People invest time and money with tax professionals, attorneys, and CPAs to navigate the intricate tax system in the United States. Instead of trying to piece together services by various providers, when you work with Millan & Company, you receive an array of services under the same roof to help guide you. We know that both your time and money is valuable, so we make sure it's invested wisely.
With more sophisticated clients, there are a lot of options on how to run your business or estate, and how to navigate and comply with all the tax regulations and laws. We help you so that you don't pay taxes you shouldn't have to pay.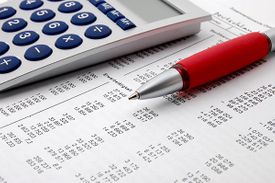 Tax Compliance Services Offered:
Individuals
Partnerships - ( domestic, international, combined )
Limited Liability Companies
Corporations
Trusts
Navigating tax requirements in today's fast-paced, technically complex world can be challenging and time-consuming. We'll help guide you to the proposed and most recent changes to the tax code.
Let us use our knowledge and experience to help you make informed decisions about your taxation from local, state, and federal agencies. Contact us to learn how we can help you meet your goals.